Animation and motion graphics have become powerful tools for creative advertising and marketing. They continually fuel various types of business promotion and shape a whole new way to present products and services in the modern digital space.
From the slightly visible in-app animation to full promotional videos, motion graphics penetrates marketing across all industries and types of businesses. Even organizations that have been expected to look more traditional opt for being injected by a dose of creativity manifested in inspirational animated videos and other kinds of fun motion design.
The animation is sensitive to global design and technology trends, and it is fast-evolving this year too. In this article, we are going to outline the top seven most fantastic animation and motion graphics trends that deploy their power and impact in design for business this year.
Restricted Color Palette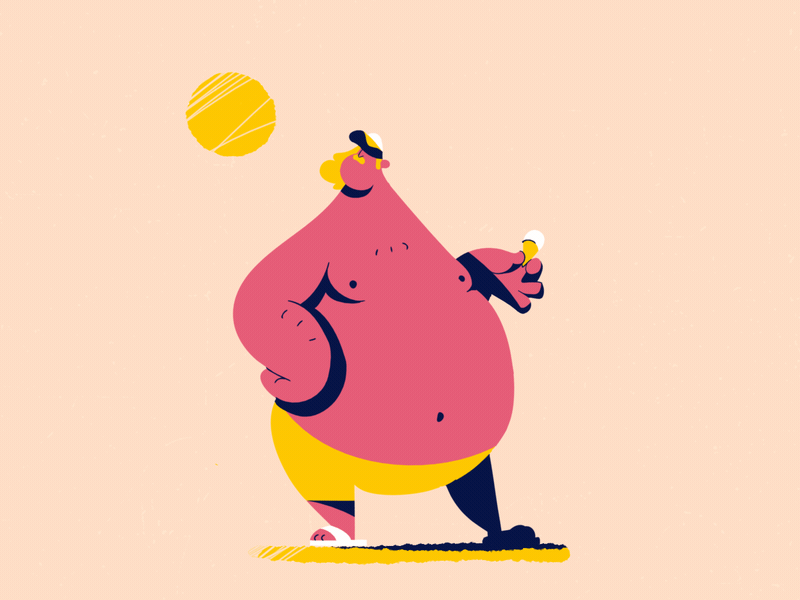 Animation by Aslan Almukhambetov
The poetry lives in laconism, and you may say a lot with a few simple words. We can say the same about colors. Today's trend is telling a visual story using only a few primary colors instead of a rich palette with many semi-tones. It has also become one of the hottest digital illustration trends.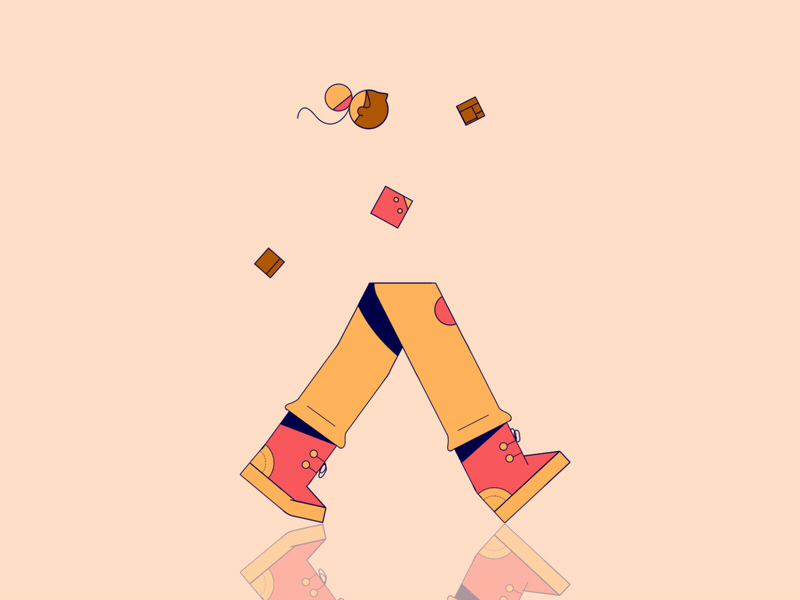 Animation by Aslan Almukhambetov

Animation with the restricted color specter looks straightforward and sophisticated at the same time. It is a kind of challenge for an artist to use only several colors to reveal the mood and character of the illustration. Despite the limited palette, the masterfully made animation may look very appealing and outstanding. Such animations often shine out with a slight feeling of retro and nostalgia.
Mixing 2D and 3D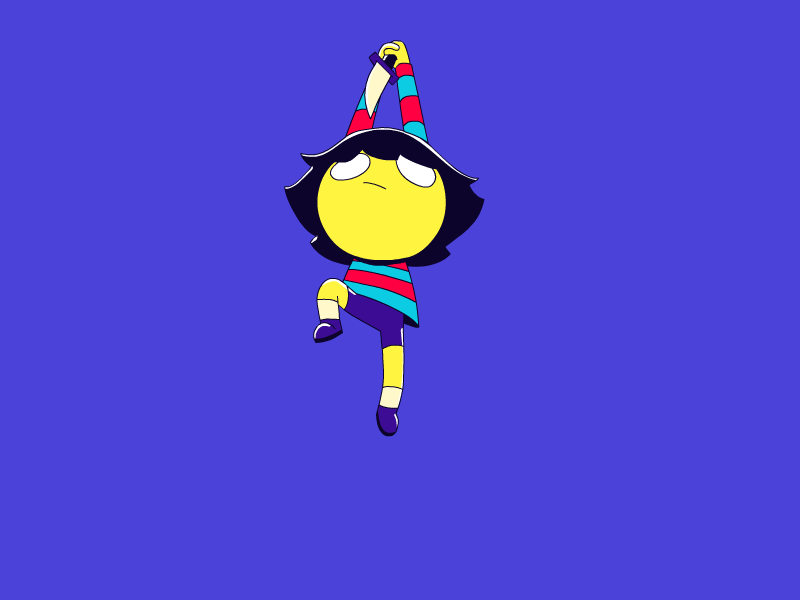 Animation by Julia Simas

2D and 3D are still often combined in videos this year. Many motion designers mix them, saying that they add a particular sense of style to a video and make it even more enjoyable for customers. The most widely spread example of this trend is integrating 2D and 3D animation as well as inserting 2D overlayers with movement.
You can consider this technique not only in big-budget advertisement videos but also in small-scaled digital ads.
Kinetic Typography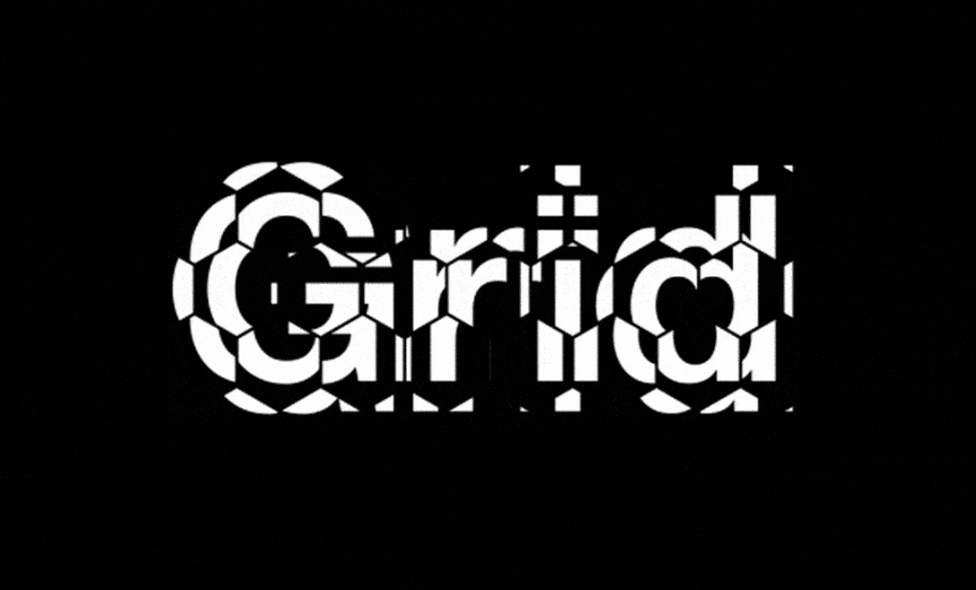 Animation by Jeroen Krielaars

Commonly, artists are afraid of dare experimenting with fonts and typefaces due to the high likelihood of reduced readability. Although, in 2021, they take up new challenges in typography, break traditional rules, and bring surprisingly great results.
It seems that the kinetic typography literally claims for going beyond the limits of traditional typography and encourages stretching, twisting, and distorting letters. And guess what! People like it. ECommerce websites and mobile apps with the kinetic typography in animated videos draw more attention to a brand, make it memorable, and demonstrate high performance.
You can find already pre-made animations like that and many others in this Text Animations Package
Morphing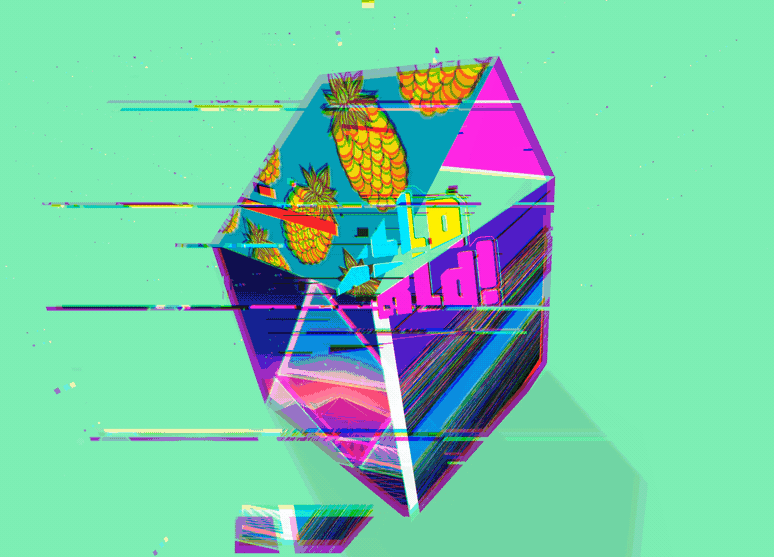 Animation by Aslan Almukhambetov

Morphing gains its momentum in 2021 too. It is an effect in motion pictures and animations that changes (or morphs) one image or shape into another through a seamless transition. The concept of morphing characters, logos, images, and other objects in a video is becoming even more widely spread today.
It works as a visual magnet that sticks attention and makes us watch the effect until it ends. This technique is particularly useful in website animation since it helps to keep the web visitor's eyes on the page and increases the time spent on a website. Consequently, it is good for search engine optimization, because Google boosts those sites, which are so engaging that they need more user's time to interact with than on average.
Animated Logos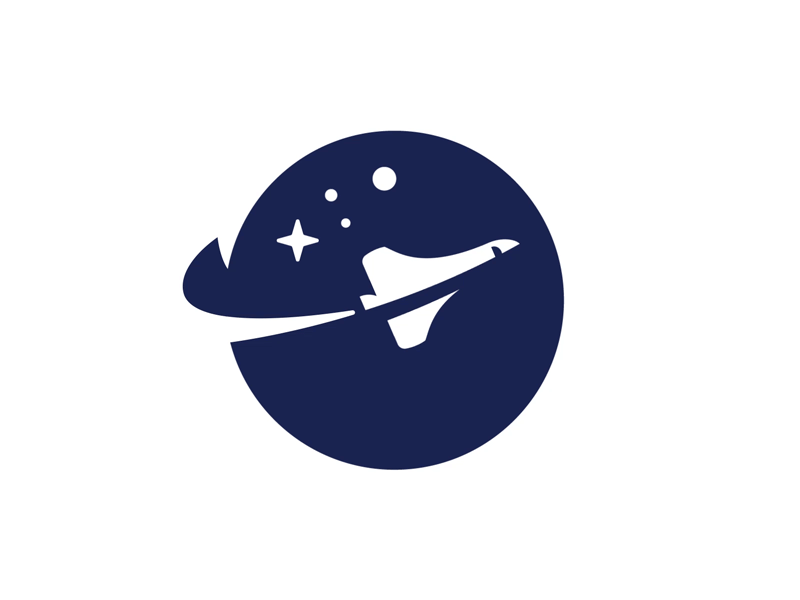 Animated Logo for SlingShot by Anastasiia Andriichuk

In the struggle for the brilliant and unforgettable online presence, businesses try to incorporate animation in different branding materials. Animated logos have already become one of the most significant trends in brand identity design.
Motion graphics breathe life into static typography and icons, making a brand more attractive and dynamic-looking for customers. Animated logos, due to their unexpected movements and twists, are often associated with the brand's tendency to innovate and deliver something unique to its customers.
Grain

Illustration by Dmitrij

The grain is a tool, which artists use to add a more authentic look to the images. It creates an effect of texture in the vector imagery and breathes life into illustrations. The visuals look a bit rough, more natural, and closer to the real-world surfaces and textures.
The animated videos with the grain effect stand out from others and help brands deliver eye-catching visuals to customers. Such animation shows that a company stands for home-made quality and creativity.
To Wrap It Up

2021 is the year of significant beginnings and breakthroughs in various fields of life and global industries. Animation and motion graphics have also been affected by these positive changes in the human perception of the surrounding world and beauty in it.
Here we have considered the top seven most prominent trends in animation and motion design. Hopefully, they will also inspire you to deploy design innovation in videos and animation created to skyrocket the success and popularity of your company.
This article was partially taken from Explain Ninja