Stock video sites are on the rise, and there are reasons for that. 8 out of 10 people have been convinced to buy a product by watching a brand's video. A well-placed shots of free stock video can bring any project to life. Whether you're a filmmaker or a student making a presentation for your design project, here's a list of the eight best stock video website you should look at.
1. Pexels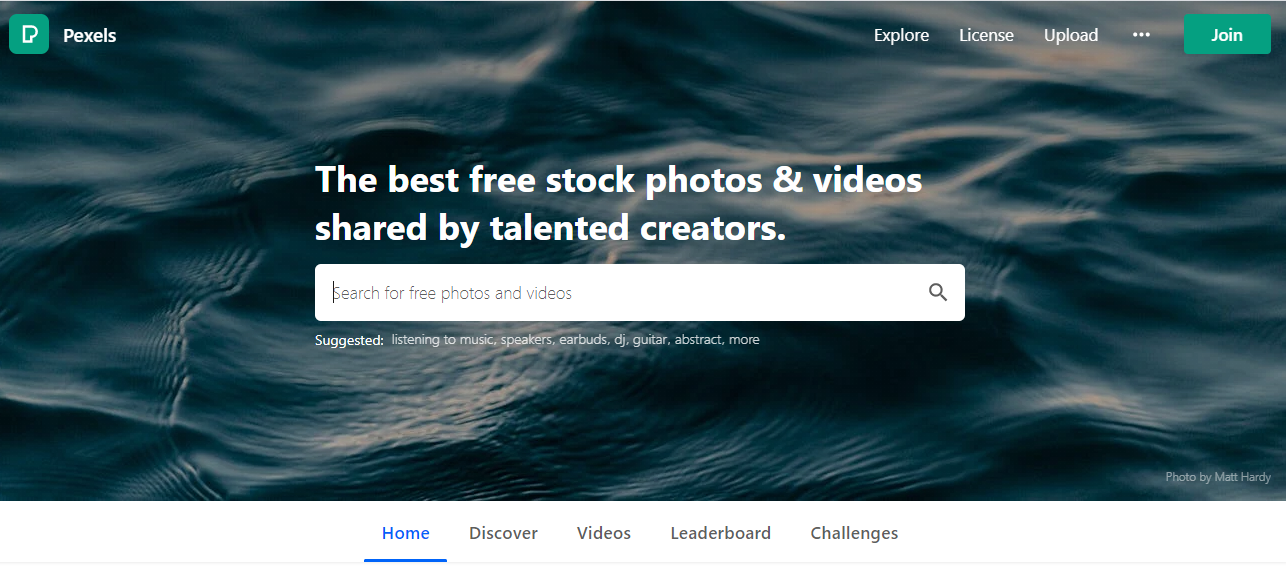 pexels.com
Pexels is considered to be one of the top stock photo and video libraries. It offers videos with CC0 license, so you can edit and use the videos for personal or commercial purposes without any attribution to the contributor. There are some 4K videos, but most of them are Full HD.
2. Pixabay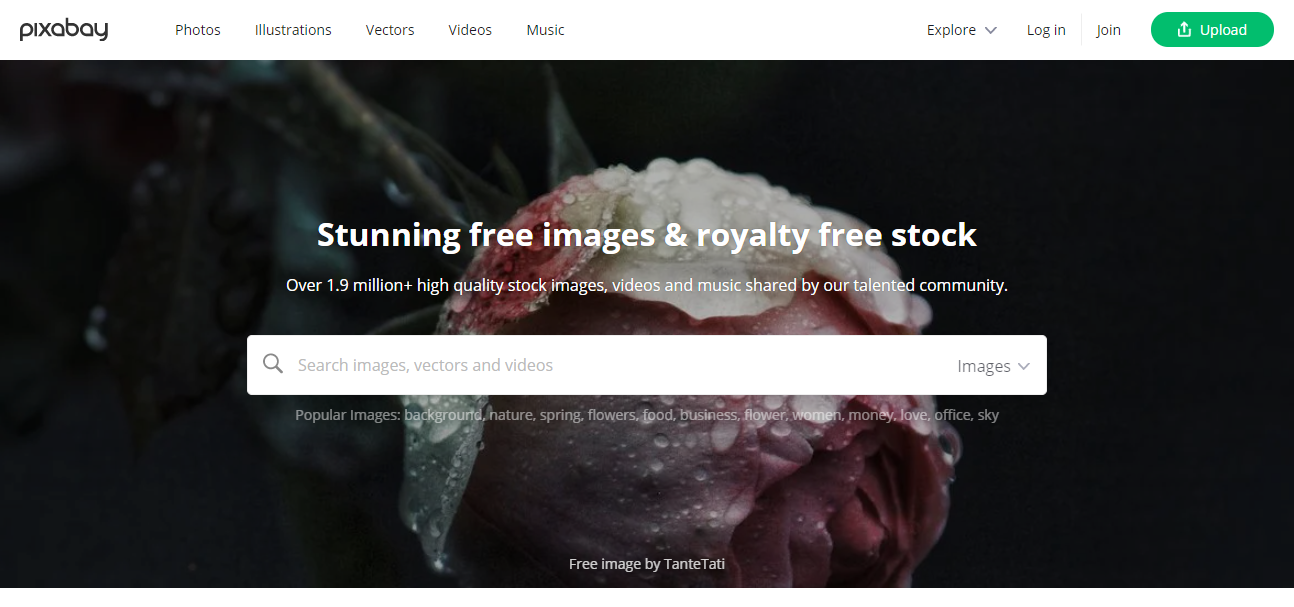 pixabay.com
Pixabay hosts a collection of over 2 million images and video footages, all under the Creative Commons Zero(CC0) License. Pixabay's immense selection of free stock videos are formatted as MP4s and are usually under a minute long. There is also a limited collection of 4K videos, motion graphics, music clips and illustrations.
3. Shutterstock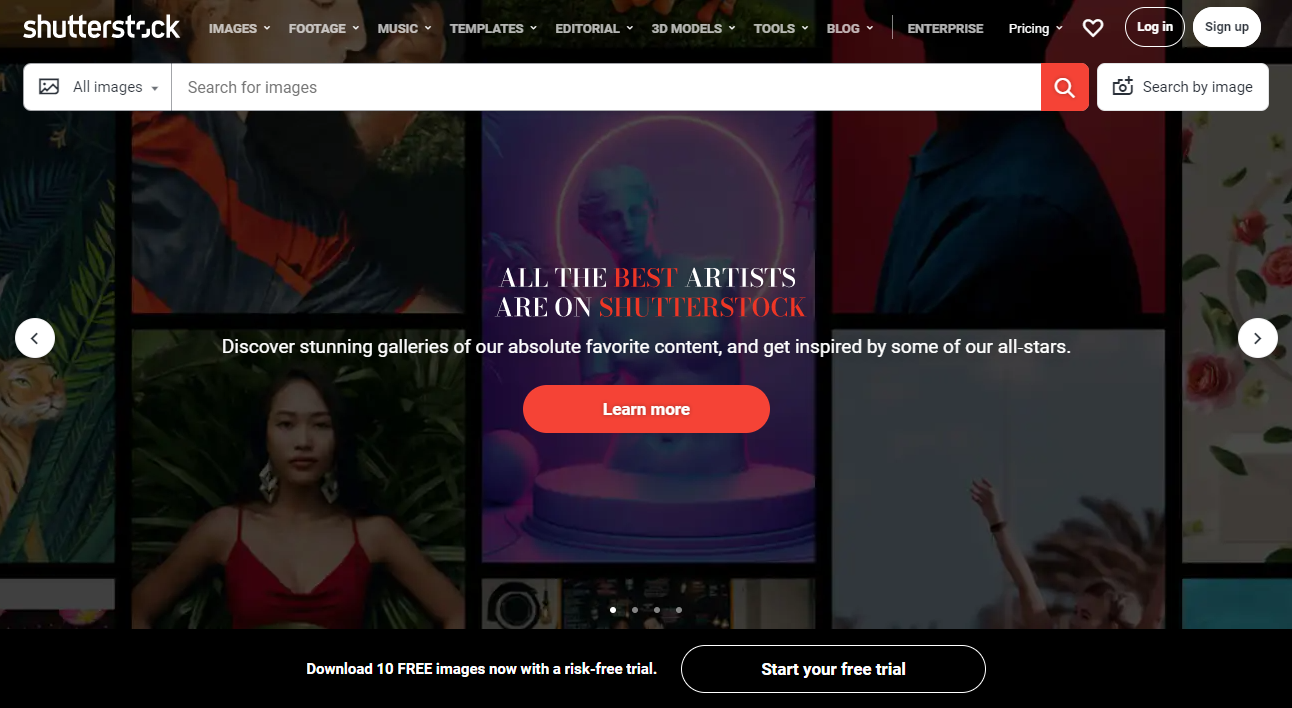 shutterstock.com
Shutterstock is arguably the most popular platform for stock videos. You can search clips by resolution, fps, length, etc. The pricing is based on the video resolution. From time to time they offer Shutterstock free footage promotions.
4. Videohive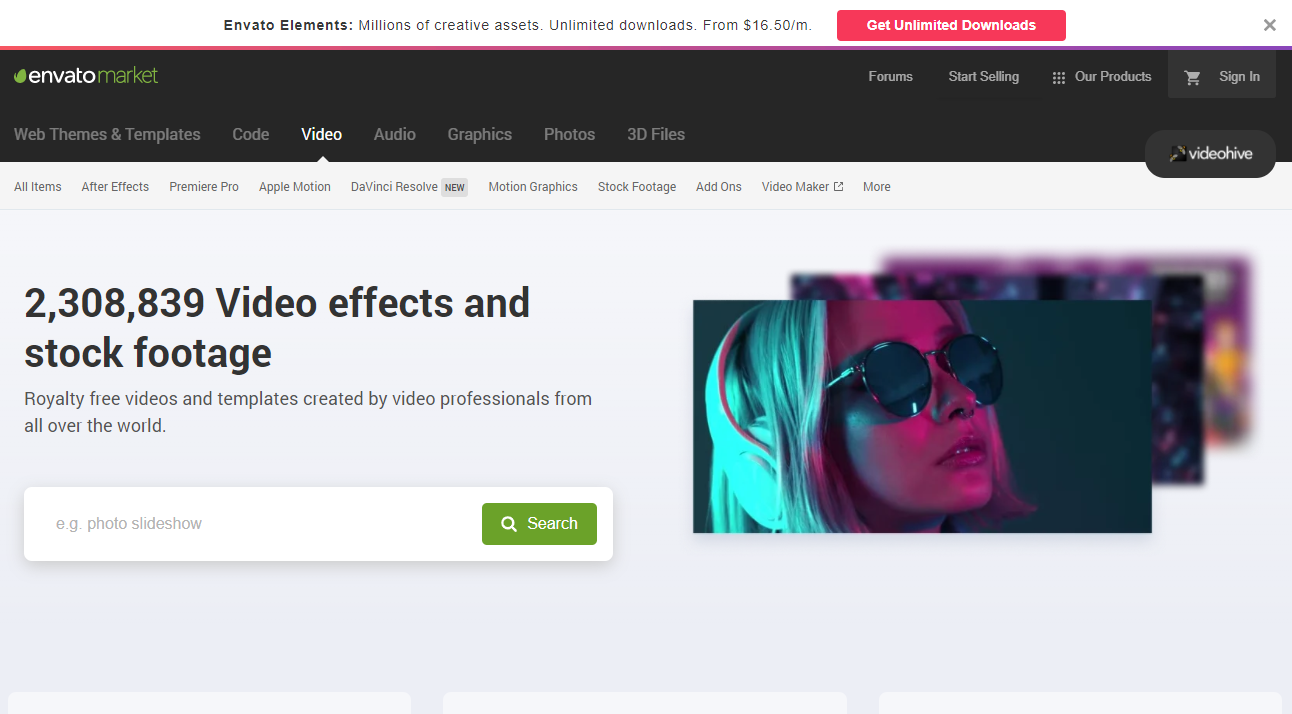 videohive.net
Videohive(also known as Envato Market) is a stock footage site with fairly low prices. They have around 1.6 million video clips with different resolution from 720p to 4K. The prices have a range from $4 to $200 depending on the resolution, popularity, commercial value and type of the license.
5. Adobe Stock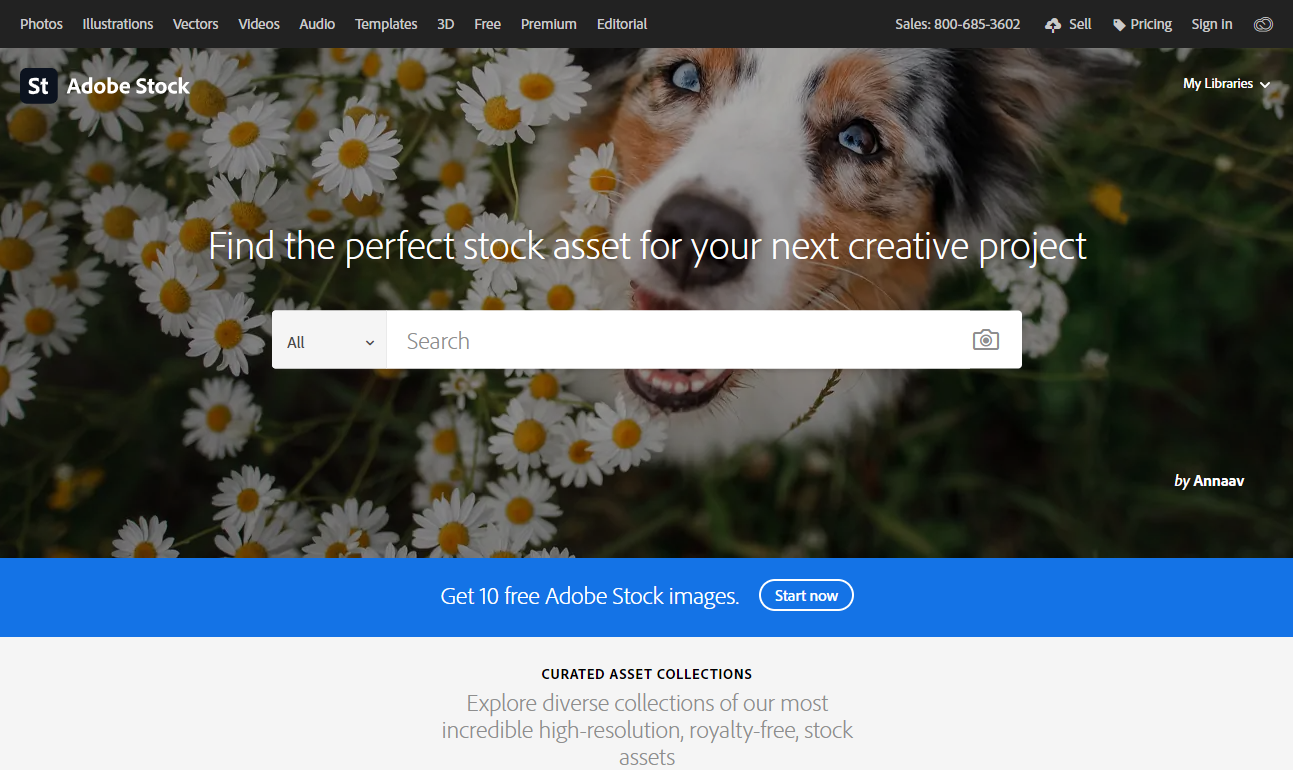 stock.adobe.com
Being a leader in editing software industry, Adobe also offers one of the best stock footage sites. It provides videos in HD and 4K resolution, motion graphics templates and video loops.
6. Videezy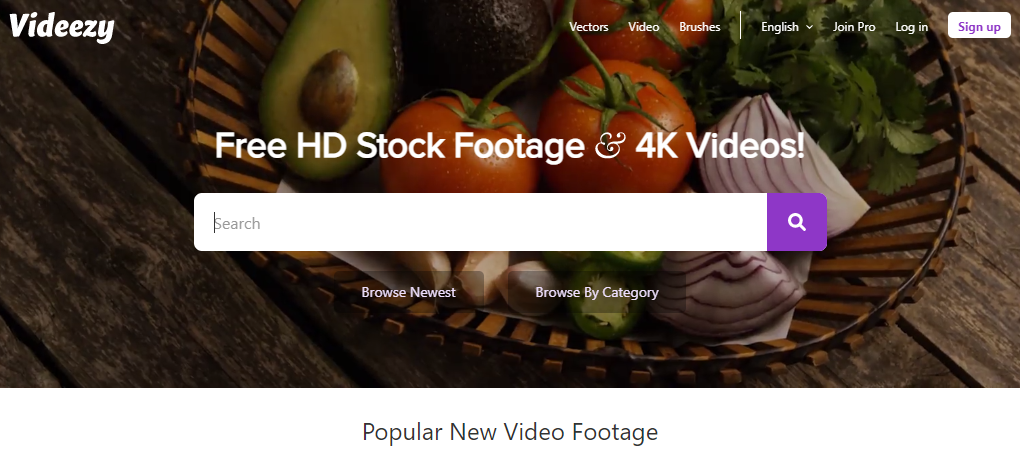 videezy.com
Videezy is another good stock video site too go to if you are looking for 4K quality footage. There's a wide variety of high-quality clips to choose from. Videezy has a large collection of video clips that are free for personal and commercial use. However, they do ask you to credit Videezy.com when using their footage.
7. Pond5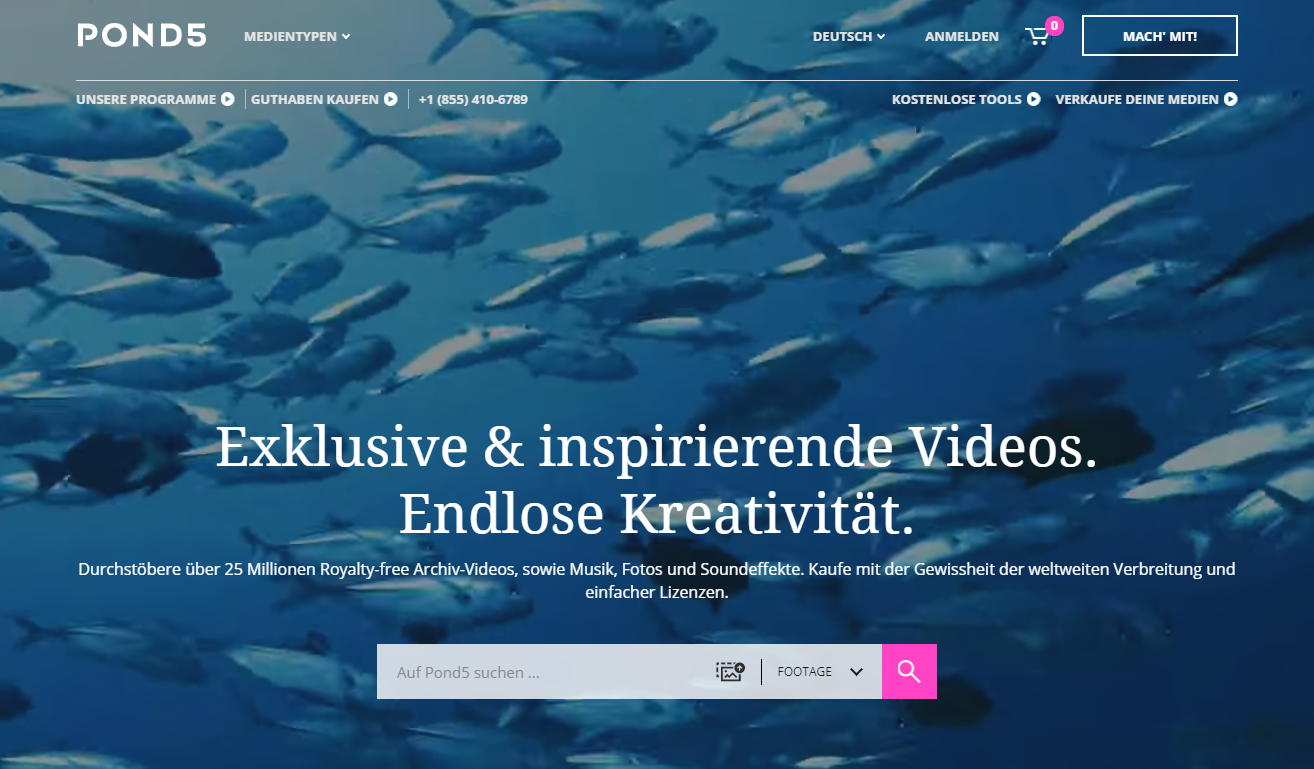 pond5.com
Pond5 is one of the leaders in the stock video game with thousands of new videos being uploaded daily. Its library contains a little under 10 millions stock photo and video files. In addition, Pond5 has a cool feature to upload your own video to find similar footage. The search filter can be set to resolution, FPS, length , etc.
8. Dissolve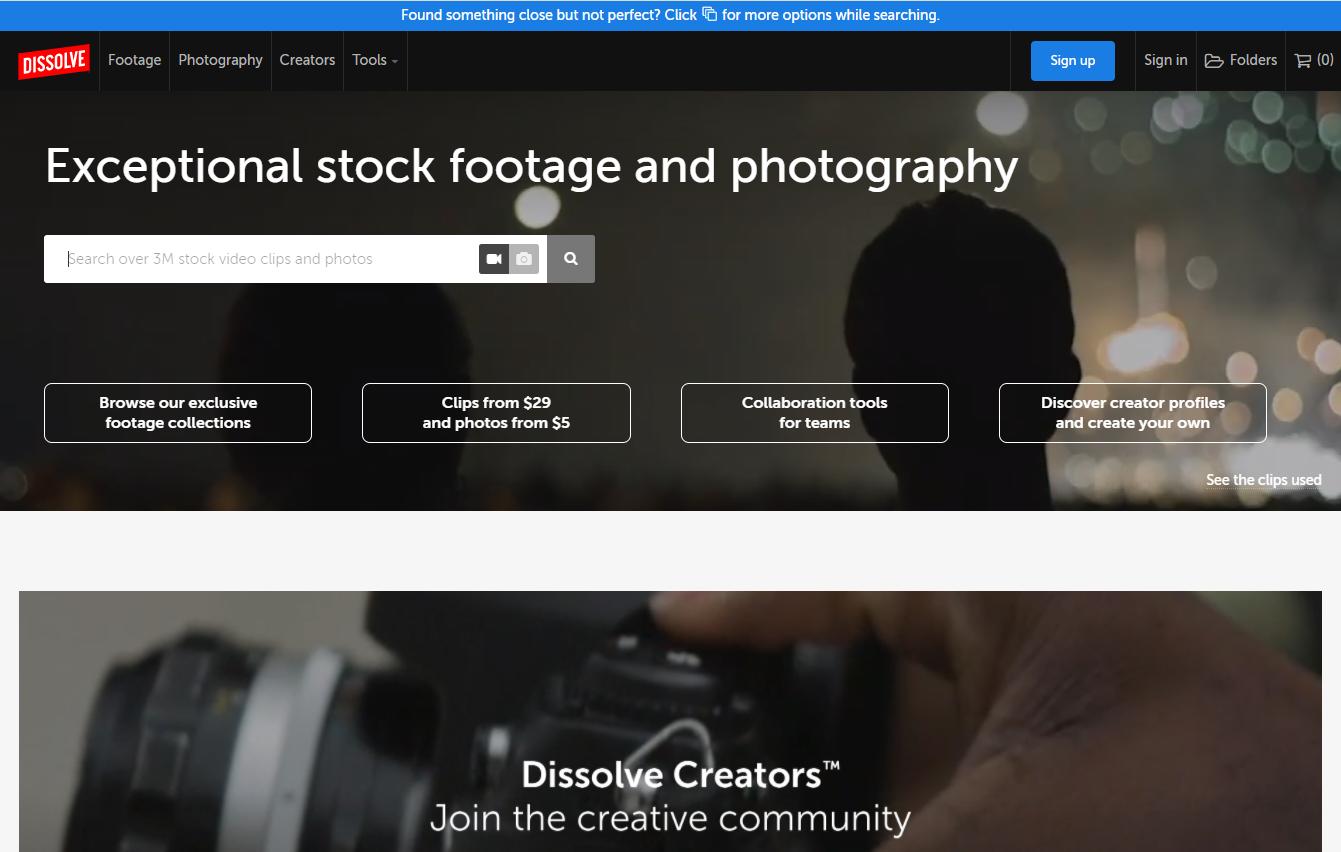 dissolve.com
Dissolve is a platform that allows you to download footage for various purposes. It has the ability to explore by "theme" with options like "Taking Shape" "Accelerated" or "Static Streets". The pricing is depended on the quality. It varies from $29 to $500+ for a really good quality footage.
Now that you have footage for your video, the next step is adding a good music track. How about some royalty free music websites? You can check them out here.

Preview picture by @wbayreuther / Unsplash.com