Tech progress is moving so fast, that it's hard to keep up with it nowadays. And the good thing about it - computer components get cheaper and more powerful, so if you have ever thought about getting an optimized for video editing PC, now is the good time to invest.
Buying a pre-built machine for video editing might be expensive. Building a performance rig yourself will save you some money regardless of your budget.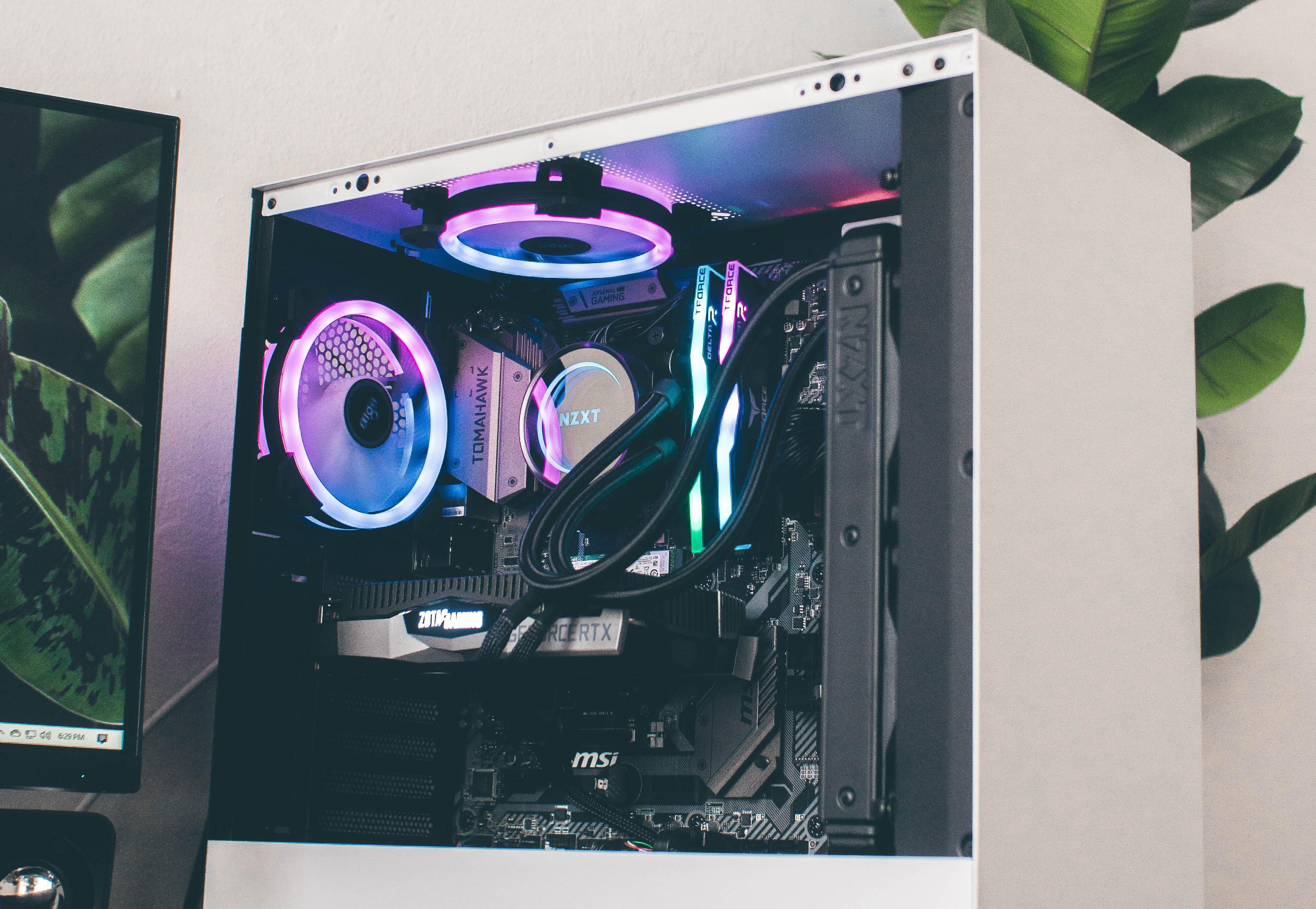 @andredantan19 / Unsplash.com
1. Budget Video Editing PC $900
CPU AMD Ryzen 5 3600 6-core Processor
Motherboard MSI B450 MAX ATX
GPU Nvidia GTX 1650 Super
RAM 16GB Corsair Vengeance DDDR4 3200MHz
SSD Samsung 860 EVO 500GB
Power Supply Corsair MasterBox Q300L
This is a mid-end build with a decent capability of Full HD and in some cases 4K editing. This will be enough if you are just a beginner and learning video editing.
2. Advanced Video Editing PC $1800
CPU AMD Ryzen 7 3700X 8-core Processor
Motherboard Gigabyte B550 Aorus PRO
GPU Nvidia GTX 2070
RAM 32GB Corsair Vengeance DDDR4 3200MHz
SSD Samsung 870 EVO 1TB
Power Supply EVGA 650W
CPU Cooler Noctua NH-D15
An overall really good build for smooth 4K editing. Will be enough for at least 3-4 years.
3. Professional Video Editing PC $3500
CPU AMD Ryzen 9 5950X 16-Core Processor
Motherboard Gigabyte x570 Aorus Ultra
GPU Nvidia RTX 3080
RAM 32GB Corsair Vengenance DDR4 3600MHz
SSD Samsung 970 EVO 2TB + 10TB HDD
Power Supply EVGA 750W
CPU Cooler be quiet! Dark Rock Pro 4
This is a high-end build based on a 16-core AMD processor. It will provide great performance. Although, i suggest to get 64GB of ram if you plan to often work with 8K projects.
4. Top-Tier Editing Machine $7000
CPU AMD Threadripper 3970X 32-Core Processor
Motherboard ASROCK TRX40 Creator ATX
GPU Nvidia RTX 3090
RAM 64GB Corsair Vengeance DDR4-3600Mhz
SSD Samsung 860 Pro 4TB + M.2 Samsung 970 EVO 2TB
Seasonic 1000W
CPU Cooler NZXT Kraken x63
This is pretty much the best possible build for video editing you can buy at the moment. It's capable of anything.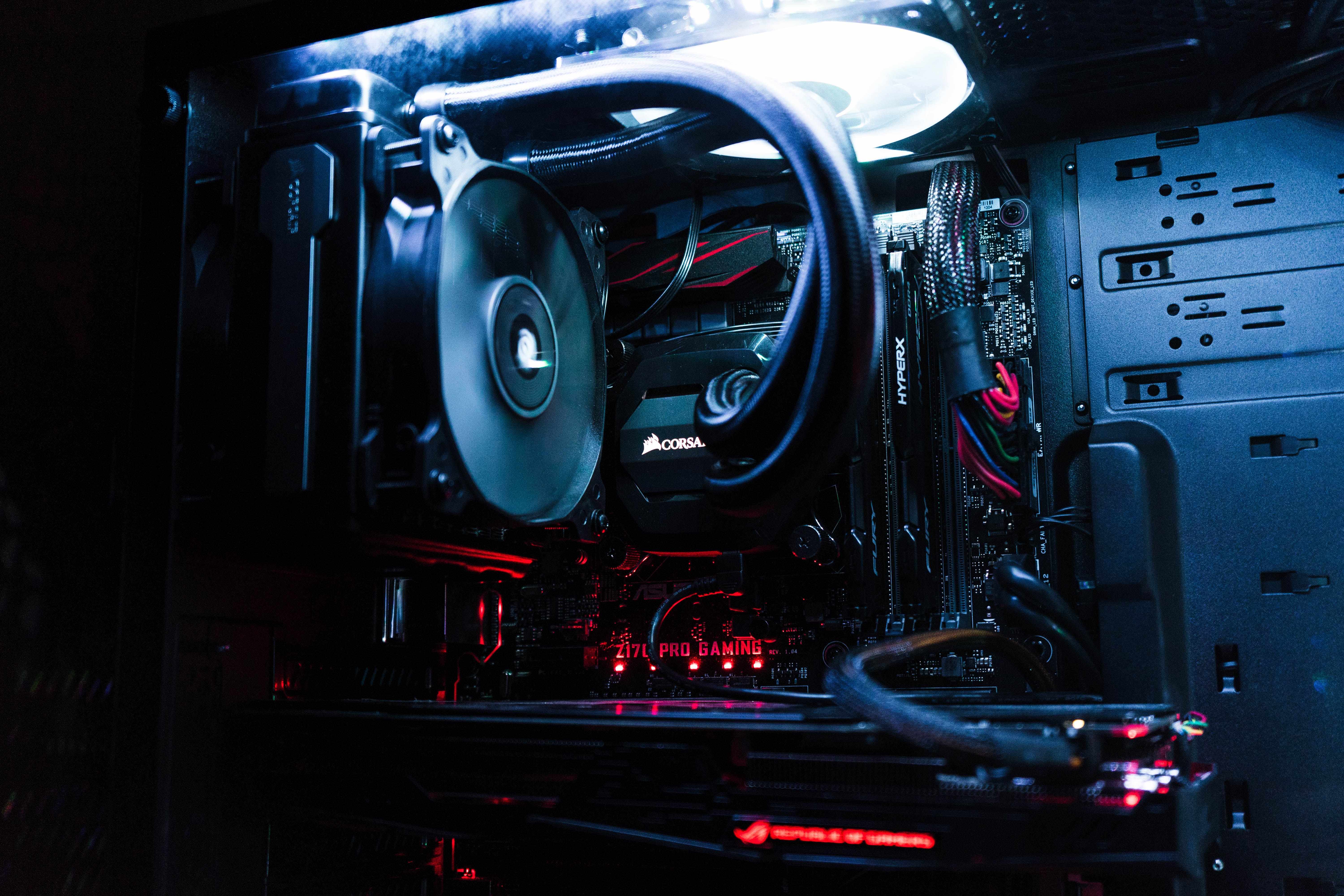 @sakneznas / Unsplash.com
How much should you spend?
This purely depends on your intentions with video editing. Obviously, the more you spend, the faster and smoother your workflow will be. However, if you are just planning on editing simple short videos without heavy effects, a budget PC will do its job just fine.