Technical progress came to the point that smartphones these days are almost as powerful as desktop computers. Professional videographers are able to carry a powerful pocket device to film, edit and publish their videos that will look like it was taken with a professional camera and edited in Adobe After Effects. And the secret to that is a good phone application with many capabilities.
Today, we will go over several phone video editing apps and you can decide which one to try.
1. Adobe Premiere Rush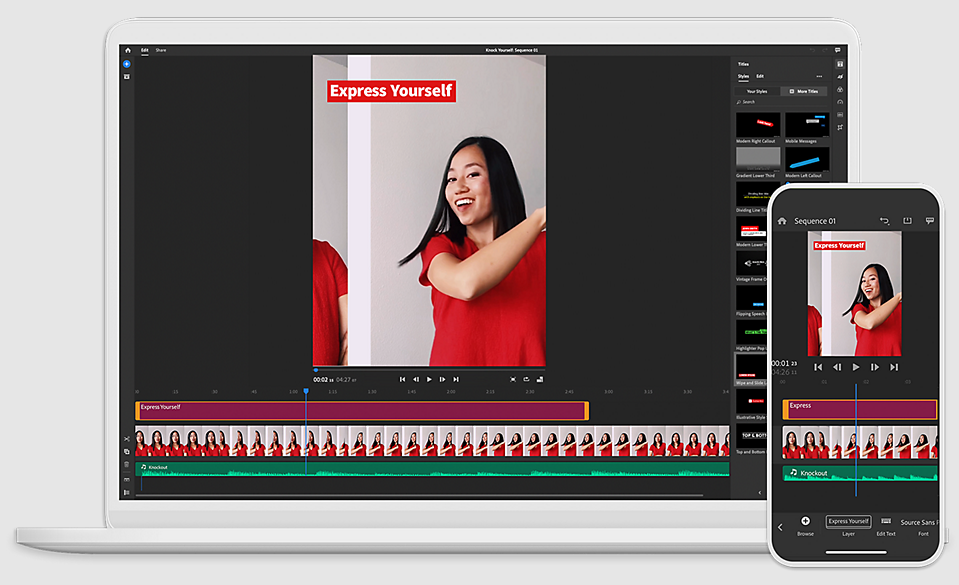 adobe.com / Premiere Rush
Premiere Rush is the best video editing app that works across platforms with the ability to edit in 4K. It allows you to quickly edit videos and upload them to any social network. It is not as complicated and confusing as Premiere Pro, yet it is very capable of professional video editing. You get to work with a timeline with 4 video tracks and 3 audio tracks. In addition, the app automatically converts your video to the specific aspect ratio, resolution and quality level, required by the platform you want to upload it to.
2. Magisto
Magisto - Smart Video Editor & Maker
Magisto is an editing app, that uses Artificial Intelligence(AI) to analyze and find the best parts of your footage. The app includes filters and effects, facial recognition, stabilisation, and auto cropping. Magisto has over 90 million users and is available for both Android and iOS.
As for pricing, it has a free version. However, upgrading to Premium or Professional plans will let you make longer videos with more content with a small monthly payment.
3. Splice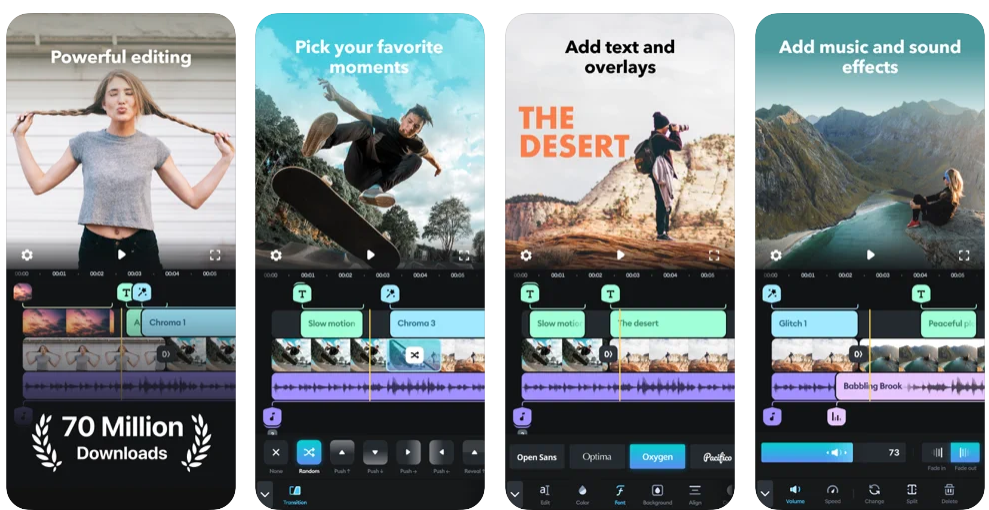 apps.apple.com Splice - Video Editor & Maker
Being a GoPro's mobile video editing app, Splice claims to have a performance of a desktop editing software. It is one of the best and one of the very few completely free editing apps out there. Splice gives you plenty of tools such as trimming, cropping, transitions and titles, speed control, animation, effects, ilters and others. Unfortunately for Android users, Splice is only available on iOS devices.
4.LumaFusion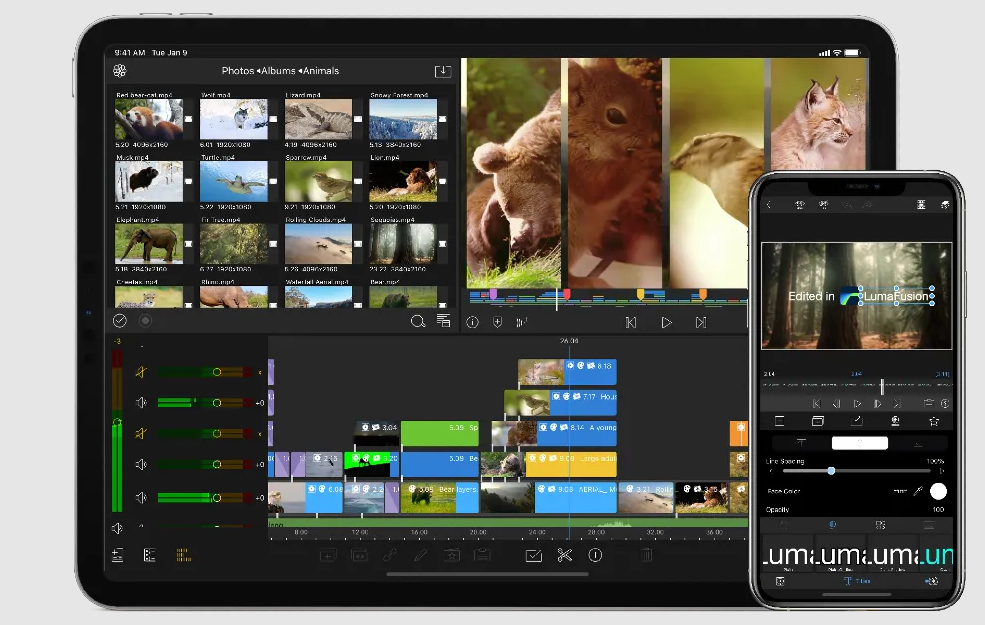 Luma-touch.com LumaFusion
Lumafusion is another high powered video editing app that works exclusively on iOS. This is one of the best video apps for iPhone which is perfect for capturing a video and editing it on the fly. This is the reason why it is so popular among journalists, filmmakers and video producers.
With the interface somewhat similar to Final Cut Pro, the app lets you work with six video tracks for adding footage, graphics and titles and six audio tracks for music and sound effects. The only feature it lacks is the synchronization between devices, so you can start editing on your iPad and then continue on your iPhone, for example.
5. FilmoraGo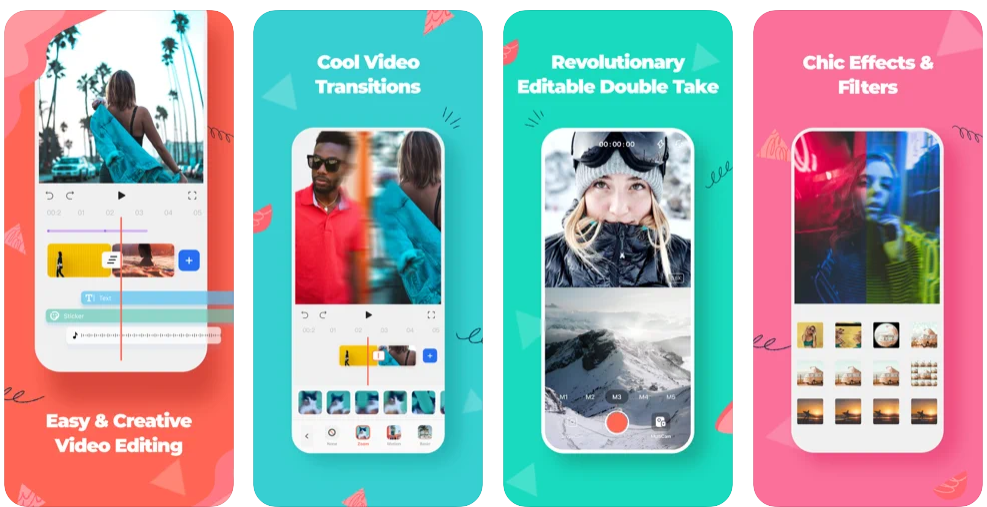 apps.apple.com Video Editor&Maker - FilmoraGo
FilmoraGo is one of the best free user-friendly video editing apps for both platforms Android and iOS. It offers a huge variety of tools such as reverse play, trimming, cropping, color correction, transitions, slow and fast motion editing, audio mixing, picture-in-picture and many more. They also have a paid desktop version with such functions like multi-track editing and 4K support.
Preview picture by @hckmstrrahul / Unsplash.com