Color is a very powerful element in graphic and motion design. The same elements might appear completely different depending its color or even a shade.
But when you look at the 16,777,216 hex code color options you might get lost and not know what to even start with.
Luckily, there are thousands of already created color combination(a.k.a color palettes) that can immensely improve your project. You don't have to randomly click on the color wheel anymore hoping for the good result.
Today, we will get a closer look at the Adobe Color CC (formerly known as Kuler).
Adobe Color CC
Adobe Color CC uses fundamental color theory principles and lets you create color palletes in a few different ways. If you are a beginner in the "color game", Color CC will let you select a color rule and a hue, then it will create a palette of five colors for you based on the color rule you selected.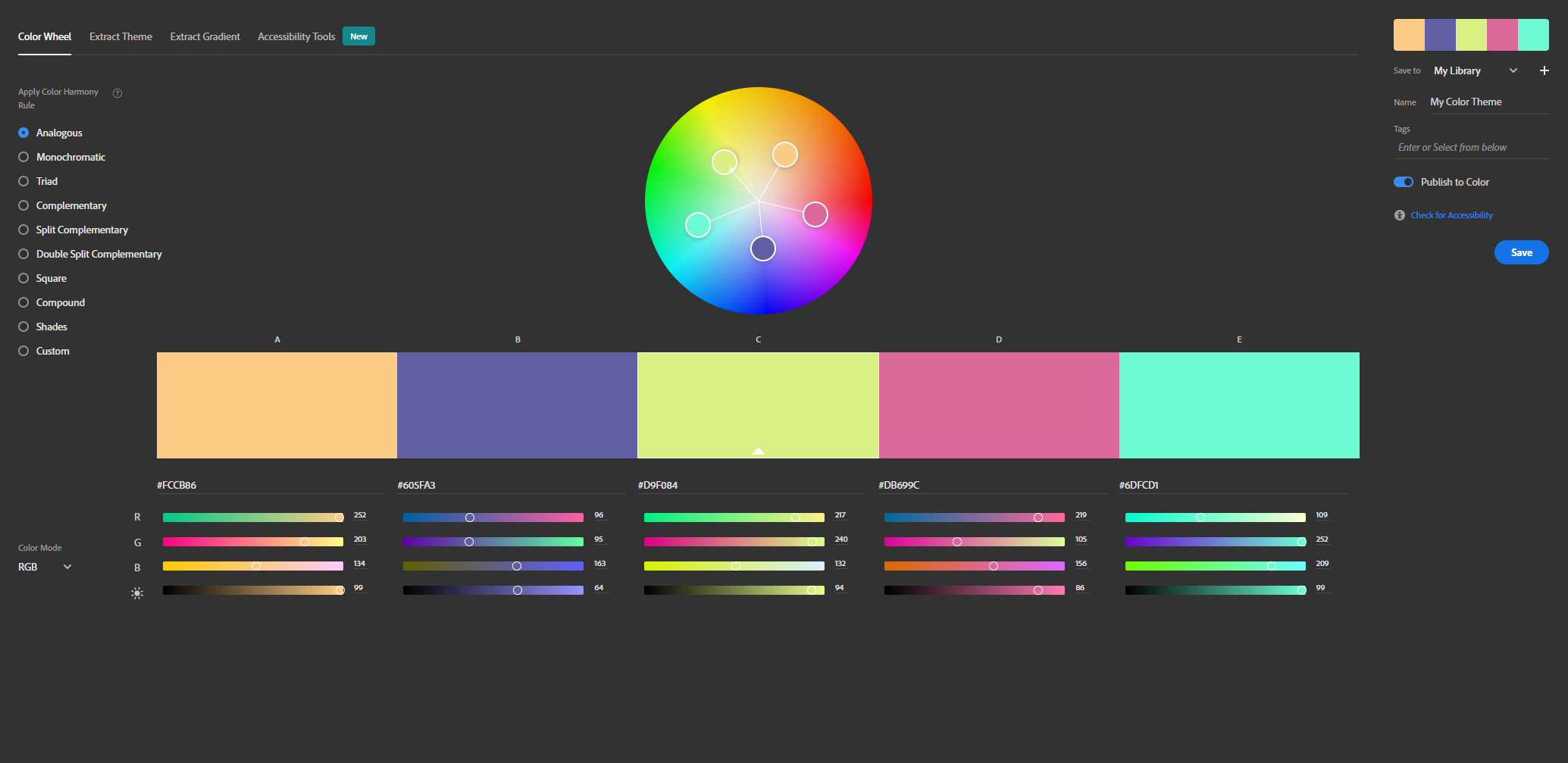 How To Extract Themes
The other option is you can choose "Extract Theme" mode and upload a photo. Adobe Color will analyze the photo and generate a palette called "themes" based on the Color Mood you chose from a drop-down menu on the left.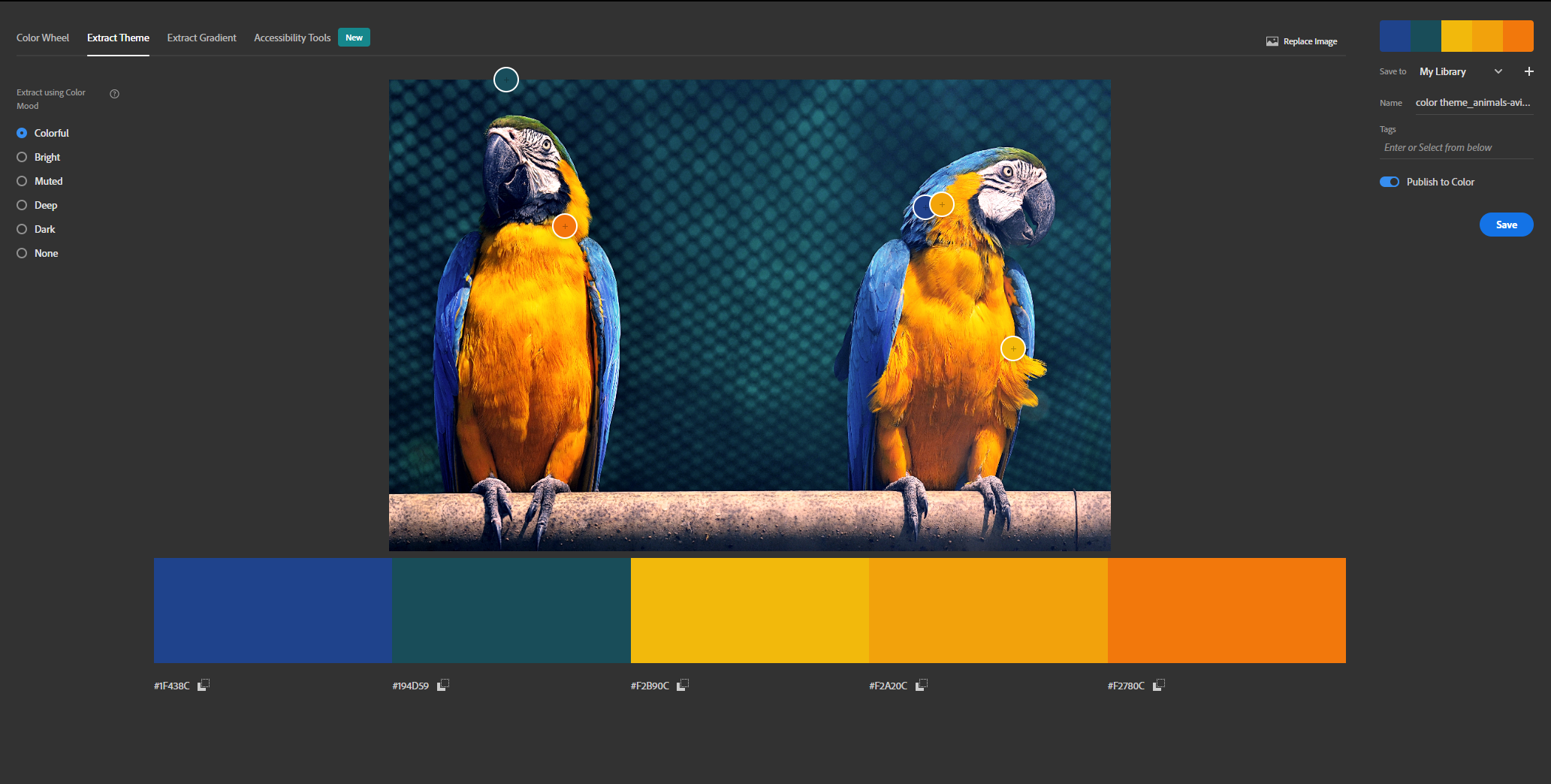 When you create a palette that you love, you can save it to your Adobe account. Your palettes will be available in the "Libraries" tab.
Explore
If you are struggling with building your own palette, try going to the "Explore" tab and look over a huge collection of palettes created by other users. You can sort it by Most Popular, Most Used or randomize it.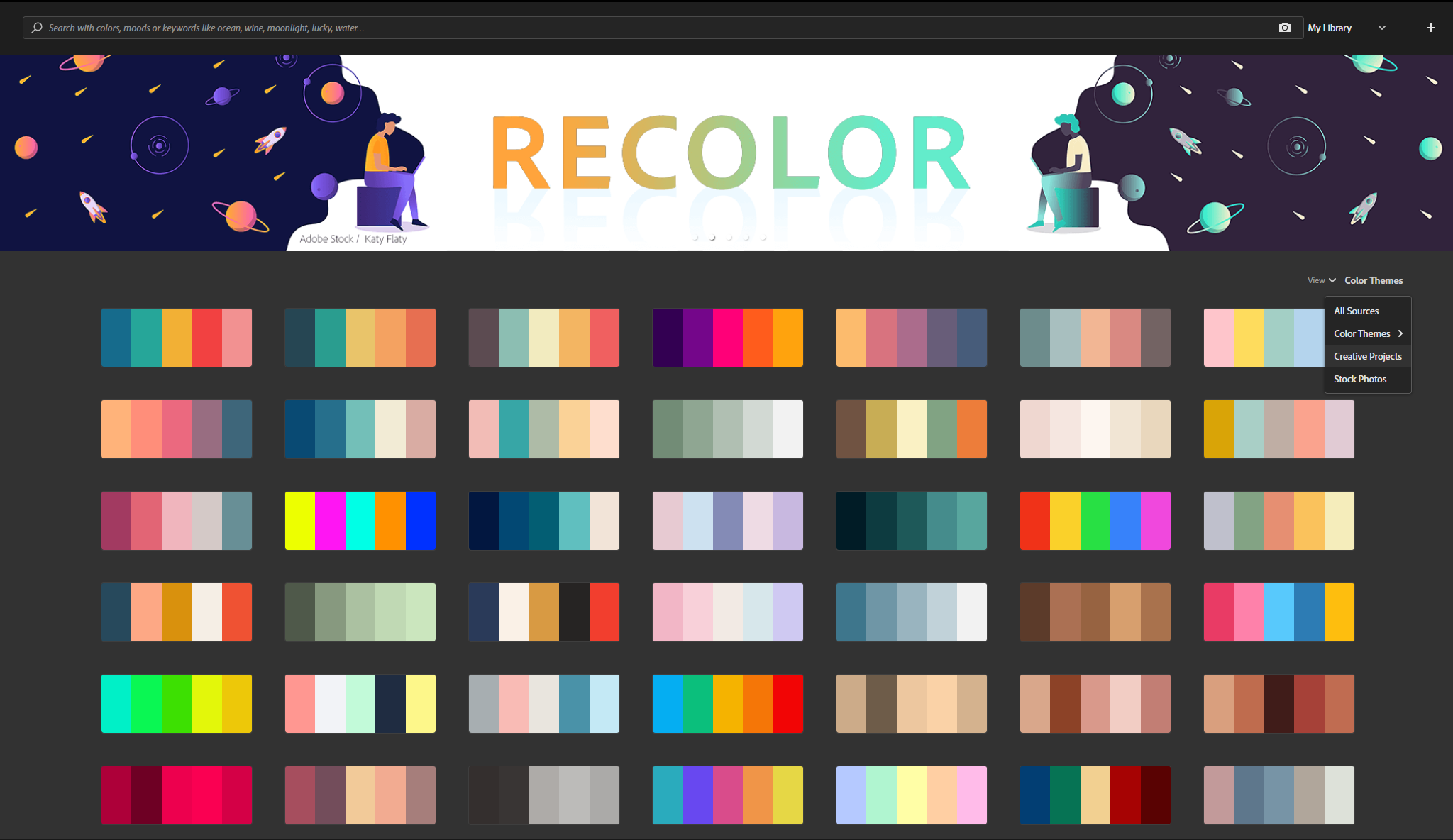 The best part about all this is that all the palettes and themes you saved, will be available to you in four different Adobe applications: Photoshop, Illustrator, InDesign and After Effects.

And, if you are bored or overwhelmed, there's a fun color memorization game on the Adobe Colors website. You can find the icon in the top right, or just click here.
.
Now, go ahead and create! .. or play :)

Preview picture by @davidpisnoy / Unsplash.com