Video editing is a very important skill nowadays. We know that video and social media marketing is very popular, so it's a good time to learn how to edit videos yourself. Thankfully, it's easy to learn.
If you understand a few simple video creation principles and find the right software, you can start creating high-quality, easy-to-use videos in just a few hours. We recommend to use special programs and effects, such as transitions https://studioplugins.net/product/premiere-transitions to make your video perfect.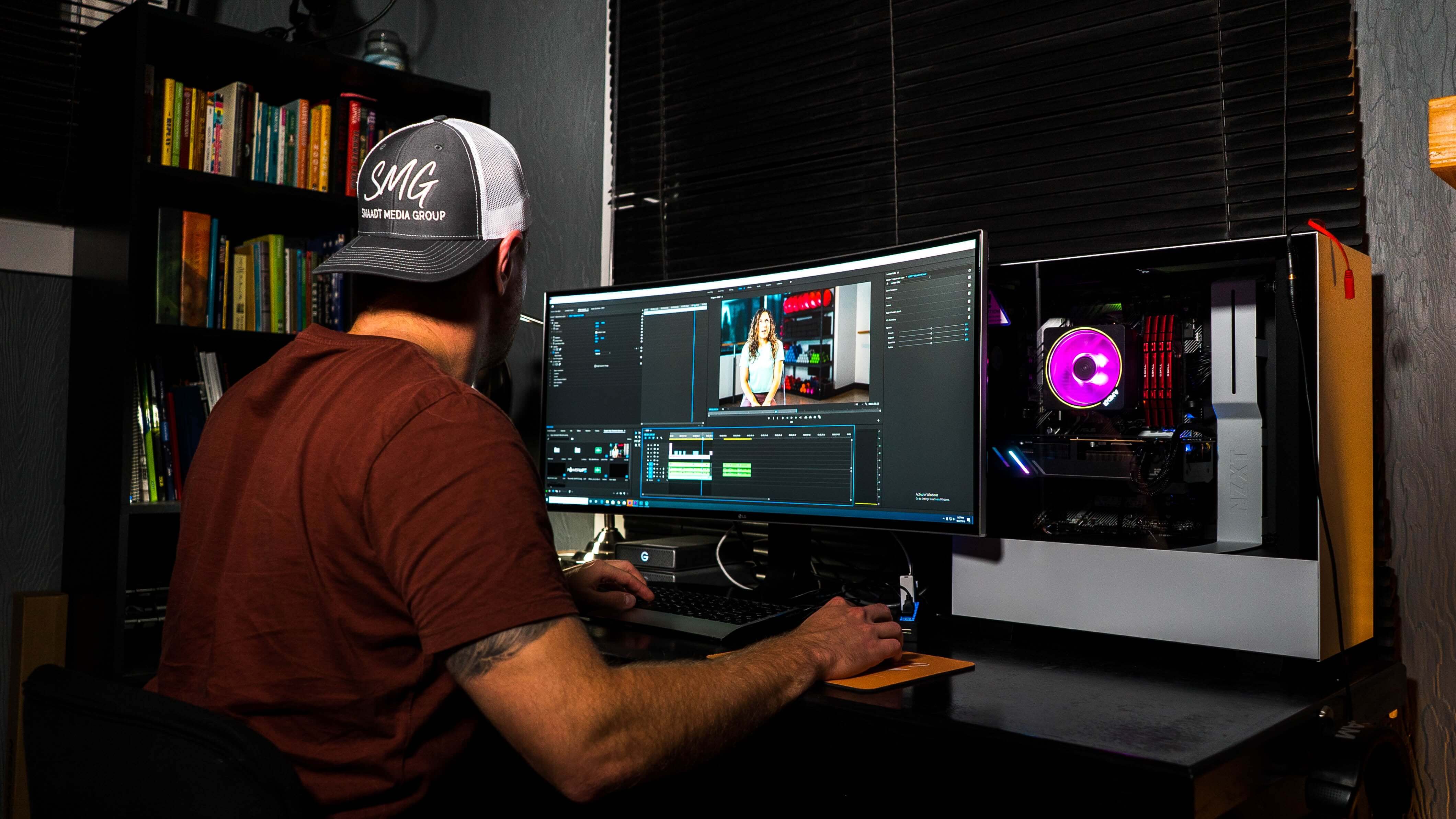 Knowing what to expect
Whether you want to make videos for your business, personal blog or YouTube channel, or just for yourself, knowing how to assemble and edit your own content will help to reach your goals and connect with more people on the Internet.
Be prepared for a fact that video editing is not an easy task. Initially, you should learn special programs, for example, Adobe Premiere Pro. You should understand how it looks, what this or that panel is responsible for. Pay attention to whether the program is free or paid.
Start with simpler editors. The principle of operation in the programs is similar, so if you start with a primitive editor, you can easily switch to a professional product in the future.
Prepare your footage
The first step is to clean up your desktop. Yes, don't be surprised - this is very important for video editing. The best way to sort materials is to create special folders. Separate the files by downloading or recording date, and then put them in a folder with a common name. Divide your footage into days or dates, such as "Day 1", "Day 2". Once you follow these simple steps, transferring files to your editing program will be as easy as it gets.
Importing
The next step is to import the files into the program. Your footage can be made up of different frame rates or resolution sizes, so it's up to you how you want your video to play and at what size.
How do upload files to the program? First, click the "File>Import" (or "Import Media") button. Select the clips you want to add. All files will be placed in your Media Browser or Media Pool - this is a place where your materails (audio, video, titles) live as you get them ready to be put on your timeline.
Organization
Organizing files will save you hours of unnecessary work. Arrange the files in the correct order to separate your scenes, days, audio and video into a single, easily accessible layout. In the editor you will see folders with files - they need to be renamed (if you haven't done it before). For example, video, audio, pictures, projects. That way you'll know what you've got and don't miss anything.
Bring clips onto your timeline
After organizing, you need to trim the clips to the desired length. For example, if you recorded the saying lines of the character there is likely to be time before and after that you do not need in the video. To do this, double-click on the video and use the "Mark In" and "Mark Out" actions. Cut the clip to the desired length.
Labeling your clips
It is recommended to label clips - to assign a different color to each video. This will help to visually organize your timeline. For example, mark interviews in red, actions in blue. In the future, you'll see changes in the timeline. So it's easy to know where these clips are and where you are in the editing process.
Cutting
We have already trimmed the video to the desired length. However, during the mounting process, additional comments or wishes can always arise. You may want to trim the video for a few seconds once you get how it looks next to others. First, place the video in the timeline and use the editor and the scale to trim the clip to the size you want. Work on transitions - it can be smooth moving, dissolving, erasing or other effects.
Working with audio
Audio is an important element when editing any video. The files are located below your video in the "Audio" section of the timeline. Almost every editing program contains an "Audio" section in the bottom half of your timeline. Place the clip below the video file on the timeline and match the video with the audio. Many programs will offer a way to sync them simply - right-clicking both files and clicking "Synchronize".
Music
Working with music is perhaps the easiest step in video editing. Usually, the song is overlaid on top of the footage or played quietly under your video (during an interview or a dialogue). It is important to choose the right song - the program offers an extensive list itself. Import it into the timeline and crop it to size if necessary.
Use the Audio Mixer tool to edit the audio level. You can increase or decrease the volume of the sound to the desired decibels. We recommend using 6 dB for music that will play over the clip.
Sound effects
Sound effects in videos are also important. For example, you can add sounds of a noisy city, thoughts, a game show, or a video ending. Such effects can be downloaded or recorded on your phone. Add them to the music tab and adjust with the editor.
Save your work!
Don't forget to save your work. We recommend doing this as often as possible because autosave often fails and you have to start again.
Color grading
Now we need to start color correction. This is necessary for a good picture. You can use different approaches, but the most popular is LUTs. This is a color correction you can apply to your footage. You can download LUTs for free - they work well with any programs.
Basic tweaks and corrections
To increase contrast, darken or lighten frames, or change color exposure, use the color editor. Play around with the scale and see how the changes affect the image. Save your favourite result.
Titles
Typically, titles are added at the beginning or the end of the video. However, there are moments in which they are needed throughout the entire clip. Headlines are especially important for YouTube and social media.
Usually, the tool for adding titles is called similarly (but you can also see the name "Text"). Use standard fonts or download updated versions and then upload them to the program. We recommend using animation and graphic effects https://studioplugins.net/product/premiere-graphics-effects – they increace the quality of your video.
Exporting
After finishing work on the video, you need to download it. Firstly decide in what format your video clip should be. Usually, the video is exported in H.264 format and MP4 file as the result. Many programs allow you to save videos in different formats - and you may upload them to a social network immediately.
You can download the video to your desktop, watch it, and then move it to wherever you want.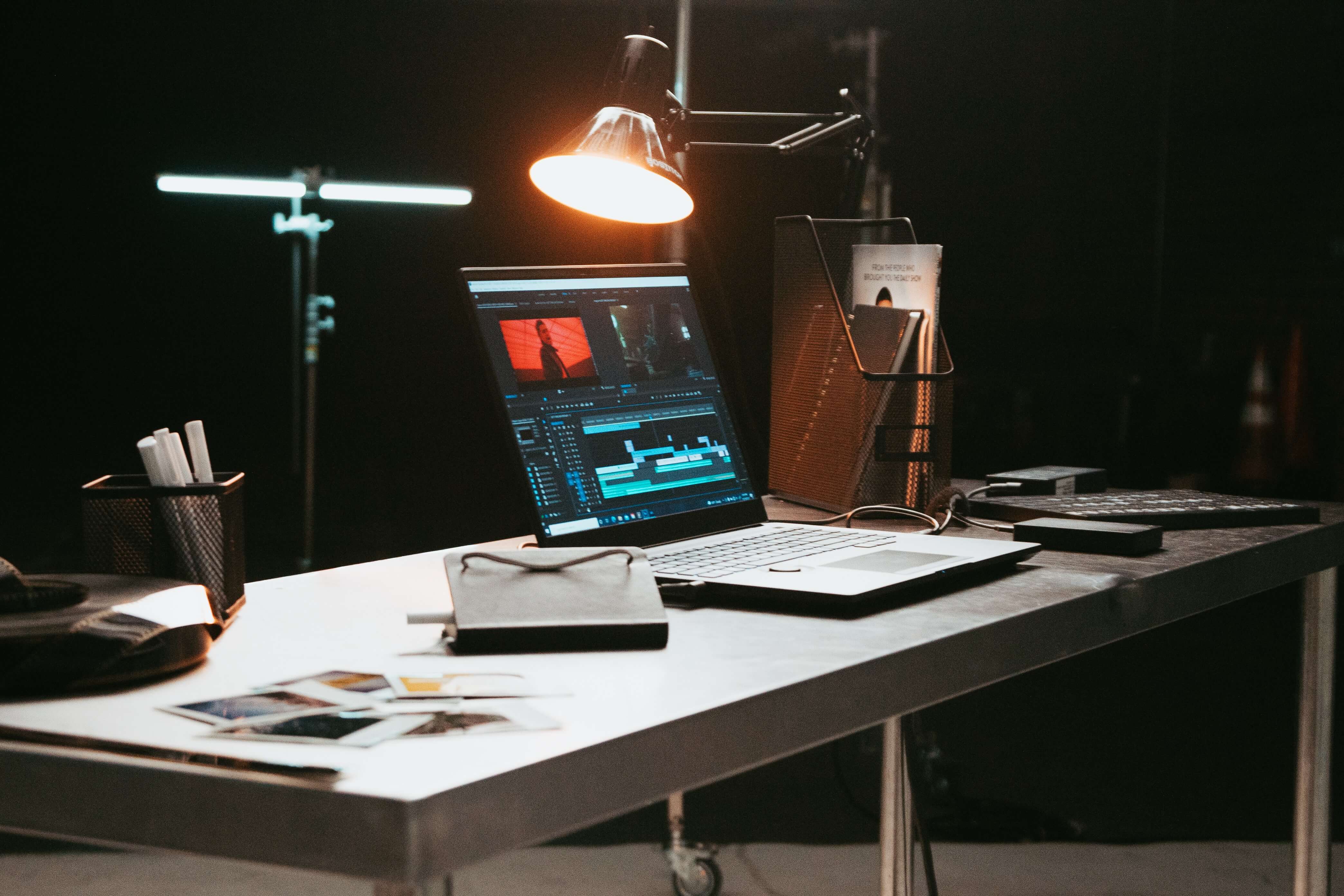 Use the Premiere Pro and After Effects
Premiere Pro is one of the best video editors that allows you to create high-quality videos quickly.
With the help of this program, you can import video, crop and change the sequence of frames, add animation and video effects, and manage sound. After Effects is used as a linker for creating visual effects and motion graphics. Despite their differences, these programs are liked by users and are designed to work effectively together.
Let's take a look at the main advantages of Premiere Pro:
The interface is the most convenient.
The trimming feature is pretty well thought out.
Almost all operations in the program can be performed with the hotkeys.
Working with audio is very convenient. Audio Clip Mixer makes this process easy and enjoyable.
Premiere Pro is very stable at work. You will almost never encounter program crashes or freezes.
We can list the advantages of Adobe Premiere Pro for a long time, but it's better to move from theory to practice.
Conclusion
There are some guidelines you should know before you sit down at the table and decide to edit your first video. By avoiding common mistakes, you may create a product that will look and sound like it was made by a professional.
1. Transitions should be simple. Beginner editors often make the common mistake of using too many complex transitions. It may be interesting to learn how to use wipes and dissolves, but in the hands of inexperienced editors, these effects often look sloppy. Stick to simple cuts wherever possible, and save fancy transitions for when you have a good reason to use them.
2. Give preference to crisp and clear sound. Audio is very important part of your video. Poor sound quality is much more distracting than fuzzy footage. If you are recording audio by yourself, use a high quality microphone. Before you add audio to your video, make sure it sounds good.
3. Use the right music. Using upbeat music for a serious video or vice versa is a common mistake that will prevent many viewers from getting into your emotional message. Choose audio that matches the mood of your video and don't be afraid to use multiple background tracks if necessary.
4. Choose the right time. Edit videos according to the time. If you're using background music, try cutting to the beat, for example. Try to keep the action moving smoothly, without jumps or jerks.
5. Use effects wisely. Video effects https://studioplugins.net/product/ae-graphics-effects can make your work better, but if overused, they can look amateurish. Don't go overboard with filters and text overlays on your video, and make sure all the effects you use match the overall aesthetic of your video.
Learning how to edit videos is not as difficult as many people think, especially if you have the right tools. Modern software makes the video editing process easy and accessible even for beginners, and most of the tools you'll find online have enough functionality for editing. Start learning this valuable skill today and incorporate more videos into your content - it's a good strategy to grow up in your business.